Find the best doctors in Switzerland​
Dr. Velkoborsky will personally help you to get the best Swiss quality at a price that is up to 50 % lower.
Why choose our services in health care?
Our shortlist of the best Clinics in Switzerland
What customers say about Offertis?
"Dr. Velkoborsky is an extremely competent and friendly dentist with a very good price-performance ratio. I am completely satisfied with the treatment and the result."
Manuel Rüegsegger, Zürich 2023
"I have a great fear of the dentist and would never dare to be treated abroad. Thanks to Offertis, I found a Swiss dentist in Bern who very competently addressed my fears and treated me excellently."
Andrea Kundert, Winterthur, 2022
"After about ten years, I felt that my dental crown had worn down, causing me unbearable pain. Offertis selected a suitable replacement for me in Basel and offered me a fair price for the procedure. Thank you very much for your support and subsequent care." 
Remo Meier, Dietikon, 2023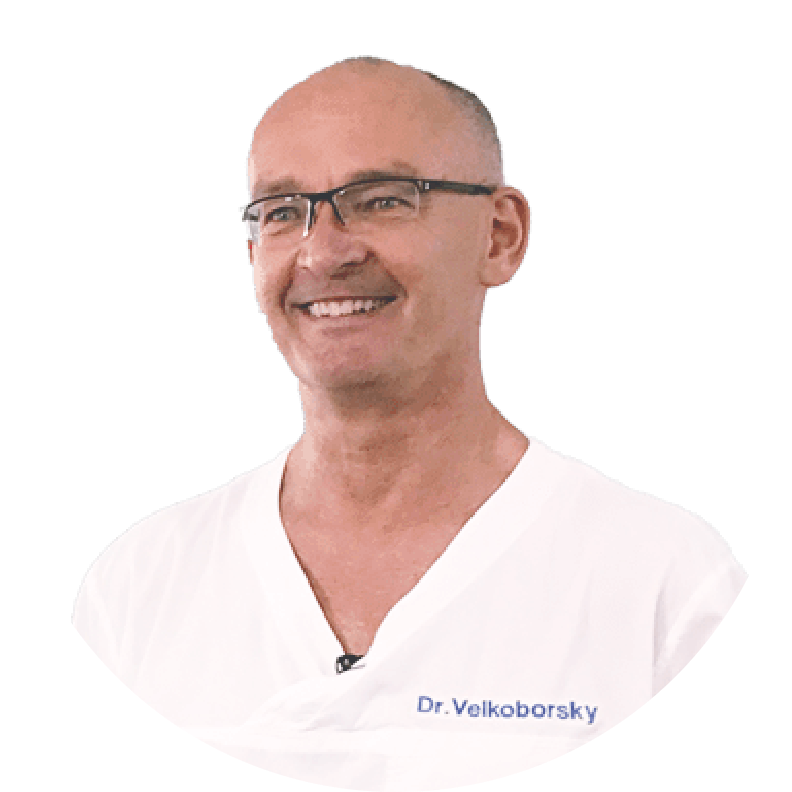 Dr. Velkoborsky has more than 30 years of professional experience in the field of dentistry. He treated already more than 40 000 patients. He focuses on aesthetic dentistry and implants. He also knows best the Swiss health market and best health clinics.
Get advice from an experienced professional on how and where to save money and get the best possible healthcare.
Dr. med. dent. Velkoborsky
Frequently asked questions
What are our customers asking us?
Get the best doctors offer in Switzerland​
Dr. Velkoborsky will personally help you to get the best Swiss quality health care at a price that is up to 50 % lower